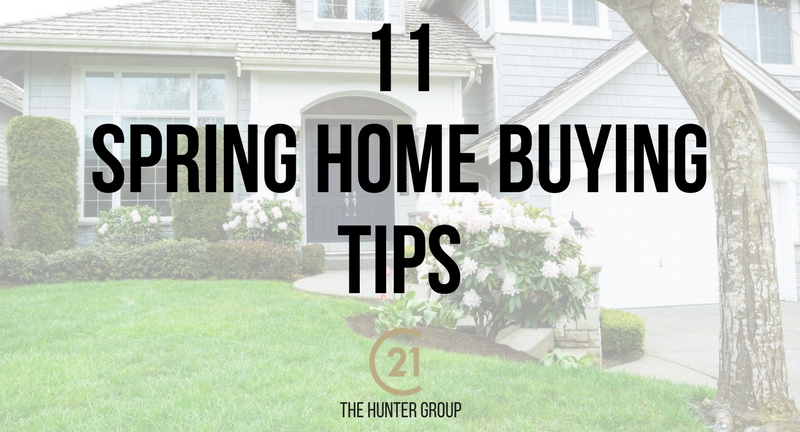 Ahh, it's springtime at last. It's truly a busy time of year for everybody, but things really start buzzing in the real estate market in the spring.
If you're ready to do some house-hunting this spring, we would like to pass along some tips you'll want to know to help you prepare.
Keep these pointers in mind for Springtime hone buying success:
Know when the market heats up in your target area. Although the calendar may indicate it's springtime, the weather may or may not reflect the season. In other words, expect the springtime home buying season to vary due to geography and climate.
If you know you're going to be house-hunting in the springtime, it's a good idea to start getting ready during the winter months. Nothing makes home buying more difficult than having limited choices. Preparing far enough in advance helps improve your chances of finding the home of your dreams.
Do your research. The internet is an invaluable tool for home buyers. There is a wealth of information available on the web, including background information on towns, neighborhoods, schools, and homes. The key to successful internet research is knowing what you want. Start by prioritizing your needs and wants, but also be sure to list your must-haves, such as being close to schools.
Work with a neighborhood specialist. In real estate, like in many businesses, everything is local. Working with a REALTOR® who really knows the neighborhood(s) you're interested in is a huge advantage. Your REALTOR® will help you out with finding a home that meets your needs and will also offer insights you may not have even thought about. It's a win-win!
Trust, but validate. You've found a great house in a prime location. But are you sure you have all your bases covered? That's where a thorough and objective home inspection comes into play. We all tend to overlook things when projecting a 'big picture,' and we may think a house is absolutely perfect.
So before you fall in love with a house, remember to focus on the "now" when it comes time to have it inspected. Be realistic about what you can fix and what you cannot. Rely on the advice of your REALTOR® and professional home inspector.
Be ready to pay list. In a hot 'sellers' market, you're likely to end up paying very close to the property's list price. Your REALTOR®will help with information about comparable sales in the area and can guide you with regard to fair pricing.
Strike while the iron's hot. A competitive market is no place to dilly-dally. If you're well prepared, don't be afraid to make the offer. If you don't, chances are someone else will.
Stand out. Be sure to have your ducks in a row when it comes to having the financing required to back up your offer. Be prepared to offer earnest money to show you're a serious buyer and be ready for negotiations to offer something that places you above the other buyers. A small concession on your part can make the difference.
Remember to be objective. It's very easy to get caught up in emotions when buying a new home, so keep your priorities in mind and trust your gut. And remember, your REALTOR® is available to advise you.
Here are a few other random items to consider:
1. Drive around the neighborhoods you like before you start really shopping. Visit businesses, restaurants, the grocery store, etc. and you'll find out a lot about the area.
2. Make time to clean thoroughly, paint the interior (if needed/desired), and do basic repairs (and change locks or re-key) before move-in.
3. Every house is going to have drawbacks, but make sure you're not 'settling.' It's not the end of the world, but regretting a house purchase is a pretty big deal.
Following these easy tips will help to assure you've found the home of your dreams -- or at least a home you and your family are happy living in.
Additional resources:
the balance: How Can Buyers Buy a Home During a Spring Home Buying Frenzy?

Zillow Porchlight: 10 Tips For Spring Home Buyers