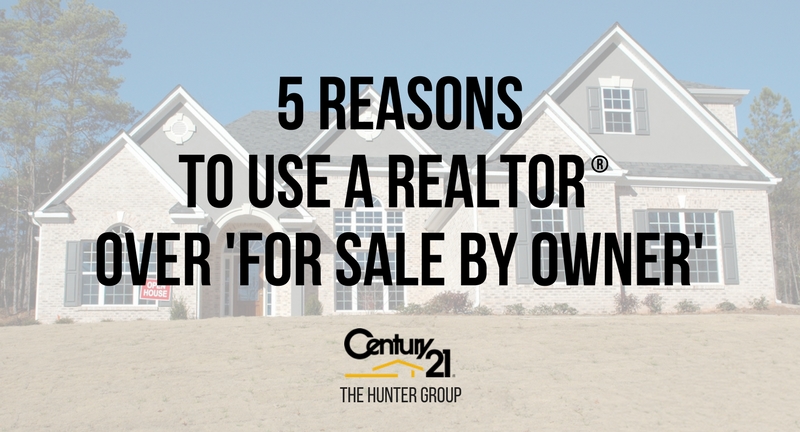 When selling your home, you'll have several options available to you. Of course, you'll want to sell your home quickly and for as close to your asking price as possible. When researching your choices, one question you may be asking yourself is, 'Why should I pay a REALTOR® when I can sell my own home?'
That is definitely a fair question, as we are all aware that technology and 'apps' give home sellers (and buyers) all sorts of opportunities they didn't have even just a few years ago. A popular alternative to using a REALTOR® is the For Sale By Owner (abbreviated FSBO) route, since it seems like an attractive way to pocket more of the cash equity in your home.
Before you consider FSBO, however, you'll want to also know about some benefits to using a REALTOR® to sell your house instead.
Consider the following reasons for choosing a REALTOR® :
Price: A REALTOR® has access to all the verified, up-to-date information about the market in your specific area. He or she has relationships with local resources as well as expertise in valuing and marketing your property. The percentage of sale price model of payment gives your REALTOR® more incentive to get the best possible selling price for your home.
Marketing: It has always been the case that a REALTOR® has access to a wide network of marketing resources and contacts. The internet has changed the playing field to an extent, but filtering through all those search results can be quite overwhelming. A REALTOR®, on the other hand, understands your specific needs and goals and will help narrow down all those prospects rapidly. This matters a lot in selling your property quickly, which is a primary objective for most sellers.
Time: It takes time and effort to sell a home. A REALTOR® has the tools, resources, and incentive to take all the necessary time it takes to sell your home. They also have the knowledge and experience required to properly stage, prepare, and present your home so it's appealing to prospective home buyers. To put things in perspective, take a drive around town one weekend and look for REALTOR® Open Houses. A REALTOR® often ends up spending most weekends hosting these events to market and display homes. How does spending three weekends out of a month showing your home sound?
Negotiation: In order to get the best price for your home, you have to know how to negotiate. It takes skill to know what items are worth holding the line on, and which ones you should just concede. Your REALTOR® will know how to negotiate. He or she has done this dozens (or even hundreds) of times. They know the things to look for, and they know how to prepare for questions and objections. Unless you're a professional salesperson, do you trust that you have the necessary skills?
Legal and Financial Matters: Selling a home requires having a good understanding of relevant legal matters. A REALTOR® may not be a lawyer, but they do understand the legal constraints and considerations needed for selling a property. It would be frustrating to arrive at the closing meeting and find out you have neglected a form or disclosure you'll be unable to proceed without. Trust your REALTOR® to understand this process. A REALTOR® is also adept at all aspects of financing. They know the difference between 'pre-qualified' and 'pre-approved,' for example. They will work to assure that funds are verified and transactions validated to keep the financial aspects of the sale on track.
And lastly, you are probably emotionally attached to your house. It has been your home; the place where children played, your family visited, and where holidays and vacations were celebrated.
A REALTOR® is an objective professional with experience in all the aspects of preparing, marketing, negotiating and closing the sale. As well, they will sell your property with a balance of unbiased business savvy and compassionate knowledge, understanding that your home was a treasured aspect of your life.
Related Resources:
Landmark Home Warranty Using A Realtor Vs Using For Sale By Owner
Fox Business Real Estate Agent vs. For Sale by Owner