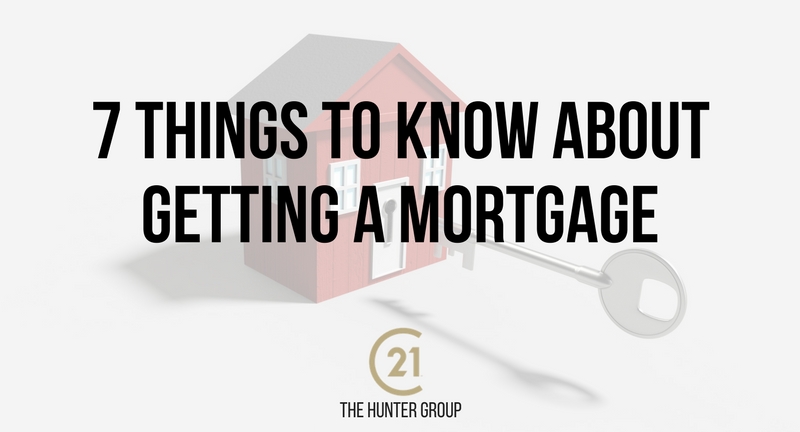 A home is probably one of the largest purchases (if not the largest) we will ever make. It's probably safe to say that very few of us start out with enough money to buy one outright. And that's where mortgages come in.
A mortgage adds significant financial liability to the purchase price of a home, so it makes sense to find out everything we can about getting financing that's the best possible to meet our budget and criteria. How do we do that?
Well, first and foremost, a mortgage is a loan, so the overall financial environment is crucial to parameters such as interest rates and home prices. As demand rises, so do home prices and interest rates, and right now a strong economy means greater demand.
Here are some important things to keep in mind about getting financing that's right for you:
Your Credit Rating.
The first objective assessment of qualification for financing is your credit score. It is important to both understand your score and to know what (and why) items appear on your credit report.
Here's a tip: Look over your credit report very carefully because it is not uncommon for items to appear there in error. If there are erroneous items, get to work to have them resolved. If you're going to be shopping for a mortgage, use credit carefully. Keep revolving balances to a minimum and limit the number of revolving accounts you have.
Be Realistic About What You Can Afford.
The best case scenario is to select a home in a price range that allows for a reasonable down payment (10-20%) with a resultant monthly payment that accounts for about 30% of your monthly net income. A simple affordability calculation is a home that is about 2.5 times your annual income.
Tip: Many financial institutions offer 'mortgage calculators' that (1) help you gain insight into what you can afford, and (2) account for specific options offered by specific lenders. Take some time to check out a few and compare and contrast the deals.
The Down Payment.
Although it is possible to buy a home with no down payment, it's usually better to plan ahead so you'll have some security on hand when the time comes to approach lenders. The amount you're qualified to finance is a function of the Loan-To-Value Ratio (LTV), which is calculated using the amount you're financing over the value of the property. The higher the LTV the better. And, in most cases, 80% LTV is the rule. Most lenders will require that you obtain private mortgage insurance (PMI) for an LTV ratio below 80%, which is another potential hit to your overall expenses.
Savings.
Many of us, especially first-time buyers, become 'house-poor' after purchasing a home. Long-term planning for your house purchase should include having significant savings on hand in addition to money for a down payment.
You'll have closing costs to cover.

You may need money for small repairs and decorating.

Nearly every home requires maintenance and upkeep which can cost upwards of a few thousand dollars each year.

You'll want to ensure you are able to cover your mortgage payment(s) in the event of loss of income, although many mortgage groups are willing to work with their clients under special circumstances.
Pre-Approval.
Keep in mind that pre-approval is different from being pre-qualified. Pre-approval means a lender has evaluated your financial position via your credit report and any institution-specific qualification process. This requires credit inquiry, so make sure you're ready prior to applying for pre-approval.
Mortgage Options.
Mortgages are offered for various terms, i.e., the length of time required to repay the loan. There are also programs for first-time home buyers like Federal Housing Administration (FHA) insured loans. Loan options are there to give you flexibility in choosing the plan that best meets your individual needs. Be sure to evaluate all the options available to you carefully.
Consider all the factors, especially the costs, of each option. Remember that a shorter loan term means you pay a lot less interest, but the pressure of a higher monthly payment may not be a desirable trade-off. On the other hand, minimizing your costs today generally means you'll pay a lot more in interest in the long run.
Employment and Income.
Employment history and income stability are large considerations for lenders. Having a stable (at least two or more years) job gives lenders a degree of confidence that equates to favorable consideration for financing. All borrowers must be prepared to show proof of income (bank statements, pay stubs), and self-employed or commissioned employees are no exception. This simply reinforces that having a strong financial position as you begin the home purchasing process is ideal.
Finally, if all of these other considerations haven't frightened you away, there is one last important step: Be ready to act fast. Once you've found the right home, it is imperative to move decisively in order to get it. This is best accomplished through planning and preparedness.
Having your financial affairs in order up front is the best way to ensure you're ready when it's time to buy. The process of getting financing for your dream home doesn't have to be a nightmare!
Related Resources
Bankrate How To Get a Mortgage
lendingtree Today's Minimum Mortgage Requirements