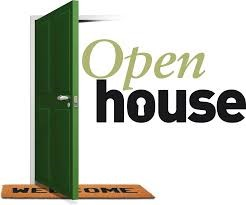 How to Make the Most of an Open House
AKA Holding Listed Properties "Open for Inspection"
With so many searches being done online, including excellent virtual tours in real estate, holding consistent open houses will eventually sell property. It gives the REALTOR® agents exposure to buyers and owners of real estate plus the opportunity to discuss the property with them and interact with the community.
92% of buyers say open houses are at least "somewhat useful or worthwhile," where only 8% reported they are not useful.
Nearly 70% have sold a home as a result of a connection made at an open house.
Requires large investment in time, preparation and follow-up.
Repeat buyers are more likely to find their home from an open house.
Couples are more likely to walk through an open house than single buyers.
48% of all buyers used an open house as a source in their home search.
The statistics are from the National Association of REALTORS®
Profile of Home Buyers and Sellers