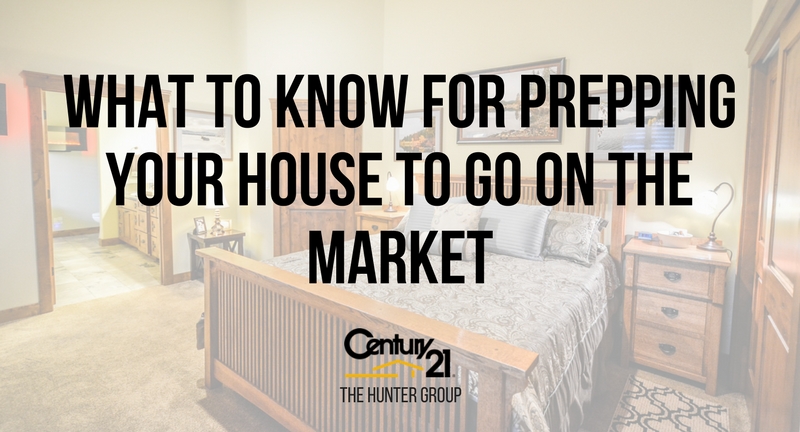 We all know that the homes that look the best tend to create the best impression on potential homebuyers. So when you're ready to begin preparing your home to sell, there are a few things you can do to enhance its appeal. For most well-kept, well-maintained homes, the list is pretty simple and not very expensive.
Here's a quick rundown of what you need to know when prepping your house to go on the market:
Curb appeal. 'Spruce up' your landscaping! Trim bushes and shrubs, (especially any that are against the house - trim them away from siding or brick), edge the grass along walkways the driveway, add mulch to garden beds, and maybe plant some colorful flowers. These touches help to make your home appear welcoming and a happy place to live.
Clean the exterior.Wash away the dirt, grime, cobwebs, and so on that accumulate naturally. Your local hardware or home store usually offers special attachments for a garden hose that will get the job done. Use a mild detergent (biodegradable, if possible), and a scrub brush on lower areas.
You may even consider renting a power washer. Be careful, though, as the powerful spray can dislodge loose trim and molding and peel cracked paint from your house.
Repairs.Speaking of loose trim and cracked paint, make note of those areas. Go back and secure all loose boards and trim. If you have a brick home, look for cracks in the mortar. Be sure to pay attention to concrete walkways, porches and the driveway for noticeable cracks and visible signs of wear. You may even want to hire a professional inspector to get their opinion on what may (or may not) be an issue so you'll be even more prepared for the official home inspection.
Tidy up inside.A clean home is an attractive home! Make all the visible areas shine. This includes large surfaces like walls (and windows!), cabinets, and counters, of course. But don't forget about the less visible places like baseboards, under appliances, and inside of cabinets. Some buyers will look inside bathroom vanities for evidence of water leakage, for example.
If you have painted or decorated your home with colors that match your personal tastes (but may not appeal to others), you'll want to consider toning it down. Neutral colors are usually the most attractive to potential buyers.
When it's time to show your home, you'll want to make sure it smells as appealing as it looks. Scented candles and freshly baked cookies are great for creating an inviting aroma.
Keep in mind that pet smells are often the most offensive to potential homebuyers. If you own pets, put the cat litter box in the garage, relocate your dog to the backyard (or a friend's home), and so on.
Visualize.Your home is a very personal space. When you're ready to show your house, take an objective look around. Check for items that are especially personal, such as family photos and personalized knickknacks. It's best to put these away so potential homebuyers can imagine the house has their own
Take advice. Your professional REALTOR® has a wealth of knowledge and expertise in working with both buyers and sellers. They know what they're talking about! So take their suggestions seriously since they have your best interest - getting your home sold - at heart.

The market for homes is usually quite competitive, so every little thing you can do to make your house stand out to buyers is important. That one detail you think is a small one might just end up making THE difference to a potential buyer considering other homes.

Related Resources:
HGTV 10 Ways to Prep Your House for Sale
The Balance How To Prepare Your House For Sale