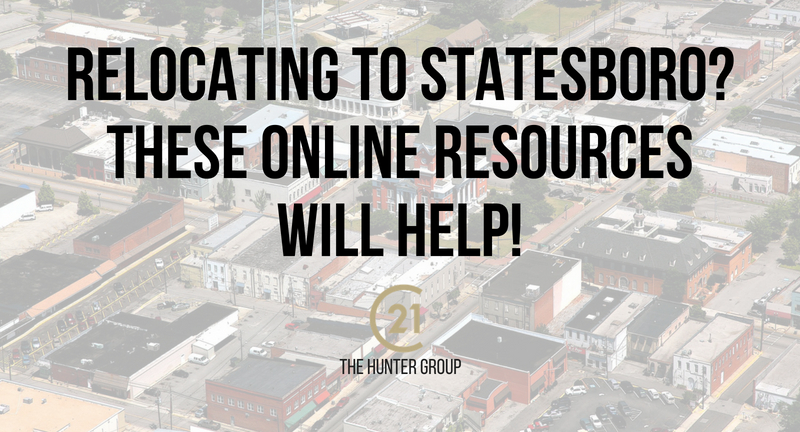 Are you planning to move to Statesboro? We think you're making a great choice! As the largest city and seat of Bulloch County, Statesboro has a lot to offer and we're certain you'll be welcomed here.
People relocate here for many reasons. Sometimes the company we work for moves us or sometimes we move for our families. Whatever the reason you choose to relocate to the Statesboro area, you're probably curious about our town.
Here are some great online resources to check out as you prepare for your big move:
1. For starters, check out Livability.com. This site collects a lot of different types of data to establish various ratings about places around the country. You'll find information about a city's average cost of living, median home value, population and more. You can view the direct link for Statesboro here.
2. Are you interested in finding out how much it costs to live in Statesboro? Consult PayScale.com for information about what to expect in regard to various aspects of the cost of living here. You'll be pleasantly surprised!
3. For information about crime rates in Statesboro, including information about specific neighborhoods, take a look at neighborhoodscout.com.
4. We are proud of our town, and it shows! There are many fun activities in an around Statesboro to keep you and your family busy. Visitstatesboro.org shares a wealth of information about interesting and fun doings and goings-on. The Blue Mile is the historic downtown corridor in Statesboro, showcasing business and community action to revitalize commercial prospects and residential quality of life. From art exhibitions and performances, to beautiful state parks nearby, to a Farmer's Market (and so much more!) there really is something for everybody in Statesboro!
5. If you're going to need a job when you get here, try indeed.com. Statesboro has a vibrant business community and there are plenty of job opportunities for you here.
6. And of course, you're going to need a place to live in Statesboro, right? You've done your research and you know that homes are very affordable here! Wondering where to start? You can find our listings and more information about the area here. Another site to check is Realtor.com - it shows current information about the real estate and homes for sale in the area. As you begin your planning, you may also consider asking the realtors you contact about their relocation specialty. Many realty offices have specialists that have special training and experience in all aspects of relocation, including purchase and/or rental/leasing specialists.
We're happy you're considering a move to Statesboro! We love it here - and we know you will too. Don't hesitate to contact us if you have any questions at all.