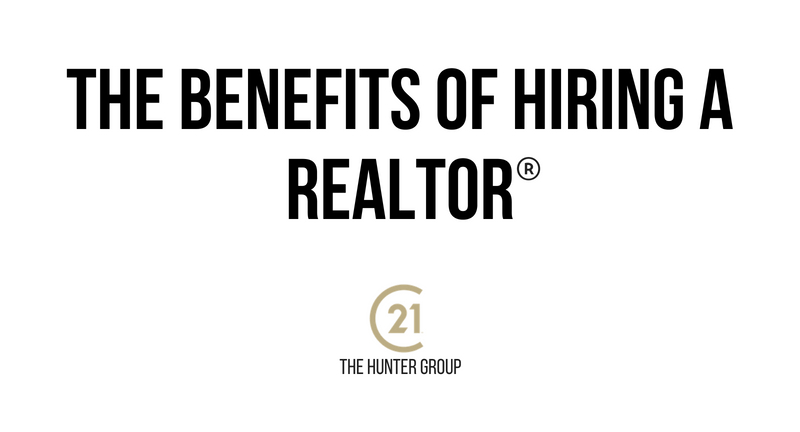 The internet is a wonderful place to sell things. The entire world is watching (and looking for stuff)! So, it should be easy to sell your house yourself using the widely available tools and resources of the web, right? Well, hold on. There are undeniably many resources available to both home buyers and sellers on the internet. However, there are also some really good reasons that you should consider hiring a professional REALTOR® when it's time to buy or sell a home.
Here are some of the benefits you can expect when hiring a REALTOR®:
Training and Experience
REALTOR®s know what they are doing because they do it every day. It's their livelihood, so you might say their survival depends on being good at it. The internet gives us all the 'information' we need, but it takes a professional to turn information into useful knowledge to successfully sell or purchase real estate. Think of the agent as your guide through the maze of processes, regulations, and laws that must be adhered to in a real estate transaction.
Keep Your Sanity
Buying or selling a home, moving (perhaps to a new state), and other obligations like jobs and family keep us all pretty busy. Taking the time to research and learn about real estate seems like a low priority. A REALTOR® is your buffer against all the details that go into making a successful purchase or sale. As your representative, he or she is bound by professional and ethical standards to keep your interests and needs above everything else. You can then relax and enjoy peace of mind, knowing you are being served legally and ethically by a trained professional.
Market and Location Expertise
Successful real estate professionals know their markets and the neighborhoods they work in. This means they can meet your specific needs and goals of buying or selling your home, including presentation, pricing, and negotiation. Your agent has a wealth of knowledge about aspects of home selling/purchase you may not even think of. Things such as a potential home's age, construction material, and geophysical location may not be foremost in your mind. A REALTOR® keeps every aspect of your needs and the qualities of potential properties in mind to find the best fit for you and your situation.
Marketing and Networking
Successful real estate offices exhibit dominance in the markets they serve. Outside of seeing their signs in most yards, they have their finger on the pulse of the community and are connected to the people and resources you need to make a purchase or sale. It's true that a significant investment goes into these efforts. So while the fees real estate agents receive are about the same for all, it's important to note that agents and offices are successful for a good reason - they make deals happen.
Negotiation
Great real estate pros are skilled negotiators and this is critical to creating deals that all parties will agree to. A large aspect of negotiation skill is objectivity. Your agent works for your interests and has the financial outcome of completing the deal as their reward. Handling any emotional aspects that might risk a negotiation is their specialty.
Details
Completing a real estate transaction involves a lot of paperwork, even if most of it is computerized these days. A REALTOR® has been through the process and will ensure that all of the legal, regulatory, and financial documentation is in order.
Satisfaction
Successful real estate agents make pretty good money, and yes, that is a draw for many people entering the profession. The best of the best, though, are in the business to serve their clients effectively. They know that being professional and thorough in every aspect of what they do will pay off. Making great deals and creating happy clients is what leads to growing their business, so it's that aspect they focus on to assure their own success.
Striking out on your own in selling or purchasing a home is tempting and it seems like a way you could save some money. But once you start considering these aspects and realize the amount of effort involved, you will soon conclude that a professional REALTOR® is worth every penny you invest in them.
Related Resources:
the balance: The Top 10 Reasons to Hire a Real Estate Agent
realtor.com: What Does a Realtor® Do for a Home Buyer?
REALTORMag: 7 Reasons to Work With a Realtor®