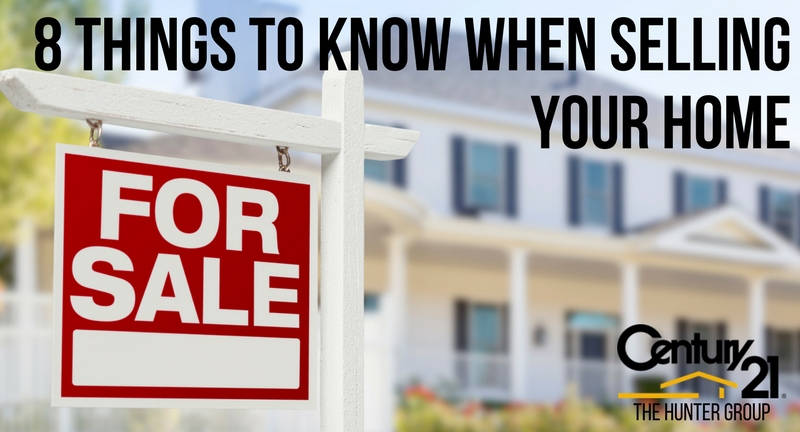 Are you getting ready to sell your home? The process can certainly be exciting, yet overwhelming at the same time. Selling a home involves many details to consider and keep track of, which can be a bit stressful if you're not prepared. Fortunately, there are plenty of resources available to make the home-selling process go smoothly for you.
Here are a few suggestions to help you get started:
Hire a REALTOR®. Having a trained, experienced REALTOR® by your side when selling your house can be a huge help. He or she is able to tap into marketing resources and expertise to sell your house with a lot less headache and hassle. You should be comfortable with the REALTOR® you're working with, so don't feel guilty about shopping around for the right one.
Stay objective. You've made this house your home, but when it comes time to sell, it's best to think of the process as a business transaction. In that light, it is important to create the most favorable image of your home as possible. So you may have to put aside your tastes, preferences, and memories to achieve your ultimate goal of selling it.
Create curb appeal. First impressions are super important. Take the time and effort to spruce up the home's exterior. A well-maintained appearance can make a huge difference, and may transform a drive-by buyer to a call-the-number buyer. It's worth the work.
Pricing. It is essential to price your home correctly, and this is one area where a REALTOR® can make a huge impact. A professional REALTOR® knows important details about the market, your neighborhood, and even your house! He or she will guide you toward a fair asking price which will make your home a competitive value for prospective buyers. Keep in mind that it is uncommon to receive your original asking price for your property though.
Disclosure. State and local regulations vary, but in most jurisdictions, it is compulsory to disclose certain known issues about your property. This includes things such as previous damage to the property; existing damage or operational issues with major systems (i.e., HVAC and electrical); and structural faults like sunken and/or cracked foundations. These issues may be discovered during the assessment and inspection phase as well. Your REALTOR® can provide you with expert guidance and recommendations for affordable repairs if needed.
Tidy up for the showing. First of all, make sure to thoroughly clean your house. Remember, first impressions count and most homebuyers visualize themselves owning a clean and tidy house. Remove clutter and knick-knacks from shelves, cabinets and window sills. Consider painting the walls and/or redecorating if your personal tastes might not mesh with that of potential homebuyers. (Hint: neutral tones sell best).
You'll also want to hide all personal items, including family pictures and valuables. Make sure the exterior of the house is organized too, including the yard and garage. A cluttered garage could lead potential buyers into believing they may not have enough room for their own belongings!
Smells matter. Our sense of smell is one of the most acute and memorable of all. So make sure your house has a pleasant, inviting fragrance when showing your home. Bake cookies and set them out. Light scented candles. Open the windows for a few hours before the showing (weather permitting).
Negotiate with qualified buyers only. It is only reasonable to expect that a buyer has already been pre-qualified or pre-approved for a mortgage loan or can provide proof of funds for a cash transaction. If a buyer asks for contingencies such as closing after the sale of their own home, make sure that the timeline is acceptable. Your REALTOR® has a wealth of knowledge, experience, and expertise in regards to the financial aspects of selling your property and will provide you with the guidance you need to cover all aspects of the sale.
Selling your home can be certainly be stressful for you and your family, but it doesn't have to be intimidating. Knowing what to expect when selling your home will definitely help you feel more prepared and confident.

Related resources:
Investopedia: Selling Your Home? Avoid These Mistakes
realtor.com: Home-Selling Checklist: 12 Things to Do Before Selling Your House