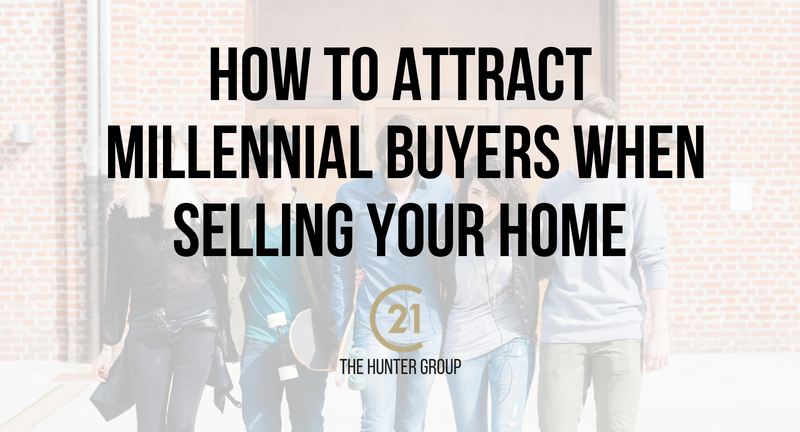 Oh, those Millennials. If you're Jeff Bezos (or anyone who's ecommerce-savvy), the mere thought of this generation conjures up images of multiple dollar signs. If you're selling a home, well… maybe not so much.
But not to worry, more millennials are house hunting these days. In fact, millennials held the highest share of home buying activity out of all other generations for the fifth consecutive year according to according to the 2018 Home Buyer and Seller Generational Trends study from the National Association of Realtors.
If you're ready to sell your home, then attracting millennial buyers is a good idea. Let's look more closely at this group and dispel a few myths about how and what they will buy.
Here are a few helpful things to know about millennials:
They crave information
Millennials are focused on information, so make your listing is chock full of as much online data as possible. As well as images, it's a good idea to Include videos of your home. These buyers are savvy and thrive on comparison shopping, so do your best to provide your property's pros and cons.
Flexibility and uncertainty often drive their decisions
Many millennial buyers have non-traditional work situations and work habits. A living space that accommodates a work-at-home freelancer's needs, for example, will certainly appeal to this group. Showcase flexibility in open spaces and floor plans. Offer unique ideas about use of space - a 'technology space', a future nursery, space for the doggo. Demonstrate how things in the kitchen work. And, if your home has extra space, point out the possibility of utilizing extra room(s) for rental income. Chances are good that they'll already know about all the apps to use for advertising.>
Fixer Upper? Okay!
Millennials aren't typically thought of as being mechanically adept, but give them some credit. The "YouTube Generation" is resourceful and can figure it out. The primary attraction of a fixer-upper is value. Accentuate the positive aspects of low investment vs. high yield once it's fixed up. Plus, many older homes will likely require upgrades in order to fit the millennial mindset and lifestyle.
Their world is green and technology-filled
Technology is reality and keeping the earth viable for future generations just makes sense. Homes with ecological and technological innovations will appeal to millennials. The key is balancing all the various aspects of information, comparison shopping, convenience, and personal technology into a cohesive package that grabs and holds their attention.
Convenience is a must
Location, location, location. This generation relies heavily on connectivity and communication for convenience. They hail rides, buy food, and get entertainment via their mobile devices. In fact, ease and convenience are the hallmarks of this lifestyle. Millennials are mobile, but may not own their own car. As such, a bustling neighborhood with local and easily accessible restaurants, shops and galleries will definitely get their attention. As well, proximity to public transport, especially for getting downtown from more affordable suburban locations, is a plus.

Sound complicated? It's really not so bad. Making sure you consider the unique needs of millennial homebuyers, as described above, will make the process smoother for everyone involved.
Related Resources:

HOUSINGWIRE Millennials lead all other generations in buying homes
RISMedia 5 Actionable Ways to Attract Millennial Homebuyers

RISMedia Attract More Millennial Buyers in 3 Easy Steps