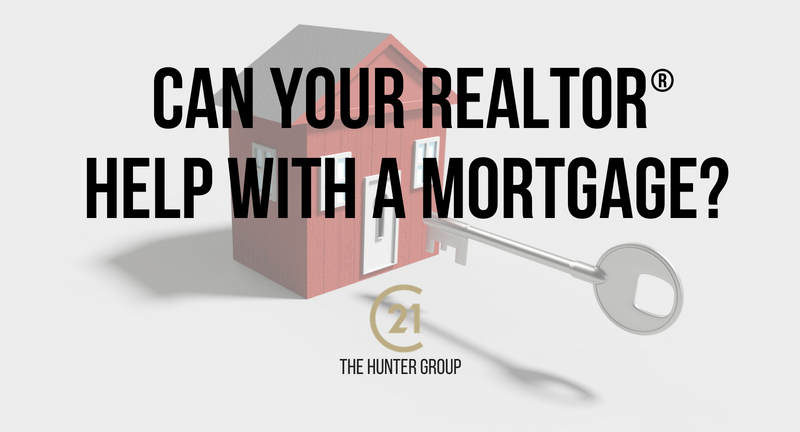 Professional real estate agents have numerous contacts within their own industry as well as related ones who can assist you in your buying journey. Probably one of the most obvious connections they have is to various mortgage lenders. While your agent may recommend a couple of contacts with lenders, your mortgage decision is, for the most part, independent of the real estate agent that represents you.
Here are a few ways a REALTOR® might help you with a mortgage:
The In-House Lender
Some real estate offices have a lender representative who resides at their location to assist in serving their clients. This person is not employed by the real estate office and is there primarily for convenience. The in-house lender can assist from answering general inquiries to initiating a mortgage application.
In regards to compensation for this relationship: state laws and professional standards and ethics in both the real estate and mortgage professions prohibit any kind of financial compensation between them for providing this service.
The Lender Your Agent Recommends
Successful agents close a lot of business, which means they know a lot about the process of 'closing' on the purchase of a home. Their experience with local (or even non-local) lenders gives them insights into the quality, accuracy, and efficiency of that lender's staff. It takes a lot of teamwork to get all the 'paperwork' done! Working with your agent's recommended lender could save you a headache at closing. Agents will do their best to recommend people they know will come through with precision and efficiency in order to make the mortgage process less stressful.
A Lender of Your Choice
Working with your agent's preferred lender may have some advantages to you. For one thing, a healthy relationship and good communication between your agent and your lender during the purchase process is a plus. As well, this lender works closely with agents in the office and understands the local lay of the land and market. And finally, the in-house lender may be able to offer you, the purchaser, certain incentives, based on their relationship with your REALTOR®'s office.
On the downside, there may be a feeling of an 'easy sell' regarding your relationship with an in-house lender. It's good to keep in mind, though, that within the mortgage industry, loans are bought and sold on various markets. Many a homebuyer has been caught off guard when choosing a nationwide bank as their mortgage lender but ending up with a mortgage holder they didn't expect.
Always remember that choosing a lender is your prerogative and you should feel free to shop and compare for rates and incentives that meet your needs.
Pre-Qualification and Pre-Approval
Circumstances may compel mortgage pre-qualification as you begin your search for a new home. An in-house lender offers easy, convenient access to this. Keep in mind though that using this service does not obligate you in any way to use that lender for your mortgage. Well-prepared buyers have already received pre-approval for a mortgage loan up to a specified amount from a lender of their choosing. Either way, it's up to you to make the arrangements that work for you
As you can see, there are many factors to consider when it comes to choosing how to finance your new home. Take time to list and consider all these factors. It can't hurt to ask an agent who they recommend, and why. You may also want to visit with several possible lenders prior to beginning your purchase journey for peace of mind.
Related Resources
the balance: Using Your Agent's Recommended Mortgage Lender
The Mortgage Reports: Should You Use Your Real Estate Agent's "Preferred" Lender?