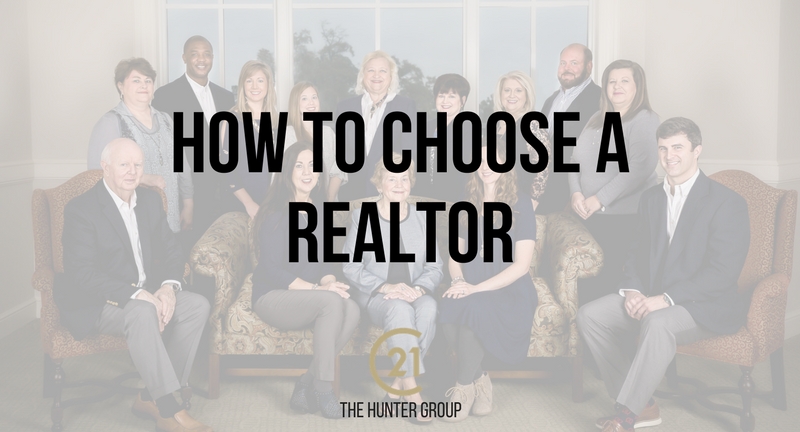 Selling and/or buying a home presents many challenges, so who you choose to work with is essential for success. Most professional REALTOR®s find it's a necessity to market themselves in such a competitive industry. As a result, a potential client should have no trouble finding a wealth of information about them, but sorting through all their choices may seem overwhelming.

Here are a few pointers to help you choose a REALTOR® that's a good fit for you:

Ask for references
You can easily compare the process of selecting a REALTOR® to a job interview. And just like selecting a candidate to hire, professional references are a must-have for your potential REALTOR®.

Speaking with previous clients is a good way to learn more about the REALTOR® you're considering. Think about all the aspects of the task ahead of you (either buying or selling a home) that are important to you. Then ask questions such as:
Was there good communication?
Did the REALTOR® understand your needs and goals?
Did negotiations and paperwork go smoothly?
Keep your inquiries reasonably brief by asking key questions and listening closely to the responses.

Is the REALTOR® licensed?

A REALTOR® is a licensed professional who must adhere to strict educational and certification guidelines. You can check with the state/local licensing board regarding an agent's licensure along with any adverse reports on their record.
What credentials does the REALTOR® have?

Credentialing is an important aspect of the real estate profession, and many REALTOR®s are specialized for the markets they serve. In residential home sales, common professional credentials include:
Certified Residential Specialist (CRS) - this means your REALTOR® has completed certification in residential real estate.
Accredited Buyer Representative (ABR) - this specialty is associated with representing buyers in real estate transactions.
Certifications are beneficial

How are REALTOR®s credentialed? The National Association of REALTOR®s sponsors various professional education and certification programs for its members. You may notice them on the REALTOR®'s business card or their website profile(s).

Certifications are your assurance that the real estate professional you're considering has met the educational requirements required by a governing body for the classification they have received. The National Association of REALTOR®s website publishes a list of certifications here.

Being comfortable with the REALTOR®'s level of experience

Like any profession, it takes a while to learn the ropes in real estate. While it is important that you work with an individual that you're comfortable with, you may also wish to assure yourself that this REALTOR® has enough experience in their field to handle your needs effectively.

Ask specific questions about how long they've been in real estate, what neighborhoods and markets they work in, and how well they know about your specific situation. Many offices use a team approach to their business. Inquire about who does what, how information is communicated, and who your primary contact will be.

Relationships are key

Successful professionals establish strong ties with specialists in the associated disciplines in their field. Your REALTOR® should be able to refer you to people who perform all manner of services associated with your purchase or sale such as assessments, home inspections, and closing transactions. This is all part of the web of professional services that is necessary to complete your sale or purchase with ease and efficiency.

There are many ways to meet and hire a real estate professional - references from family and friends, web searches, and even yard signs. Make sure, however, that you take time to consider all the attributes that are important in working with someone to attain YOUR goals.

A professional will have no qualms about answering any questions you have, nor will they be offended when you inquire about their qualifications before you decide. In fact, your real estate professional will appreciate your commitment to making a sensible choice.

Related Resources:
Bankrate - 7 tips for picking a great real estate agent
U.S. News and World Report - 10 Essential Questions for Choosing a Real Estate Agent
National Association of REALTOR®s Designations and Certifications