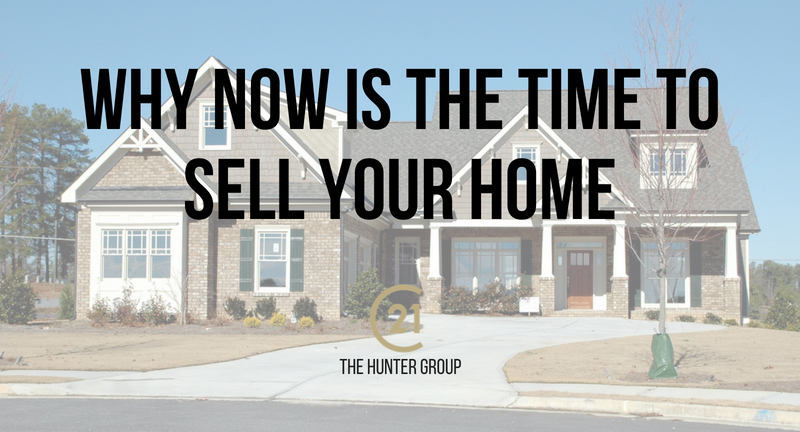 The last decade or so was a tumultuous time in the real estate market. Remember the foreclosure crisis? The bottom dropped out of the market, and many homeowners were left wondering what would happen to the important investment they'd made. The market recovery, though, has been surprisingly strong. For the last several years, economic growth has improved prospects for buyers (and sellers). With a stronger economy due to less unemployment and more tax cut incentives, 2018 is looking to be a great time for sellers.
If you're debating on whether to sell your home, here are some good reasons that will help you as you decide.
Buyers Are Out There
Pent-up demand for homes is real. The strong recovery of the market has left many areas with low inventory. Demographics are on your side with the entry of millennials into the market, especially in places like major metropolitan areas in the South.
Interest Rates Are Low (But Sure to Rise)
Economic recovery was sparked by unprecedented action by the Federal Reserve in adjusting prime interest rates (what lending institutions pay for borrowing) down to effectively zero. Those historically low rates have risen, but mortgage rates are still quite low (hovering near 4%), making home purchase attractive to new buyers.
Prices Are Increasing
The factors of scarce inventory and lower interest rates have created demand and competition for available homes. And yes, that means higher selling prices. Like any market, though, these conditions are somewhat unpredictable and are sure to change. The old adage of 'sell high' applies. Now is the time to make the best of a strong seller's market.
People Have Money
Factors like full employment and a strong stock market have buyers feeling confident that the resources are available to purchase. Consumer confidence is high and people are feeling good about the future. And young families have a great tax incentive with the doubling of the standard federal tax deduction for tax year 2018.
Millennials...
The millennial generation is huge and has been hesitant (with sound reason) to enter into the home buying market. However, millennials are also coming of age, having families and looking for homes. Estimates are the millennials may account for up to 43% of home sales in 2018. An interesting prospect, indeed.
2018 is shaping up as a prime time for selling your home but you'll want to get to it sooner, rather than later if you want to make the best of it. Spring and summer are the best time to list and sell, so if you're not at it already, you may be a little behind the curve. Strong demand, low interest rates, and plenty of interested buyers still mean the market is in your favor.
Related Resources
USNews: Why You Should Sell Your Home in 2018
realtor.com: 5 Reasons It'll Pay to Sell Your Home Early in 2018